As we age, women start looking for such a cream or serum for the face, which can reduce their fine lines and wrinkles, acne and many other skin issues. In such a situation, retinol is considered to be the best ingredient to reduce the signs of ageing, and acne to a great extent. By including it in your skin care routine, you can take magical advantage of it. But before we proceed further so many of us get confused between retinoids and retinol. Putting them on can be a difficult task. But if you're already confused about retinoids and retinol, do not worry as we have explained it. 
Are Retinoids and Retinol the Same Thing?
You should know that retinoids and retinol may not be the same but work the same on the skin. Retinoids and retinol are just one type of retinoid. Retinol is a weaker type of retinoid and is found in anti-ageing products mainly to stop early signs of aging. It is a form of vitamin A that naturally cleanses the skin.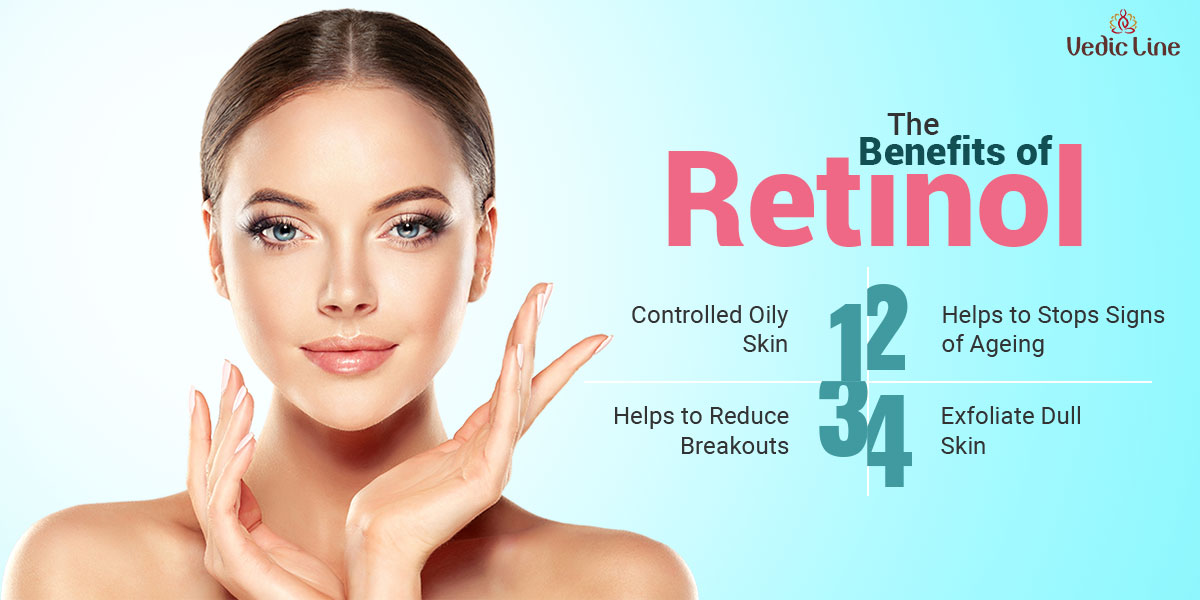 Retinoids help prevent your skin's dead cells from clogging up pores and reduce excess sebums . They also calm the inflammation inside the skin. Not many people may not know this, but inflammation is one of the main causes of acne. That's why you should use retinoids. There is a different type of retinoid called adapalene which stops the production of acne. 
How to Use Retinol for Acne
When we were at the age of 30 we started using retinoids of different brands. But, they don't know that retinol for acne after cleaning their face is advised by skincare beauticians that they should apply it once a while a day.
Retinol creams, serums and many other products regarding it are available on the market, though. Hence some may not know that different creams, and serums for the face contain different combinations of ingredients. So you have to be careful while picking up the right one for you.
Do retinol work for all types of acne?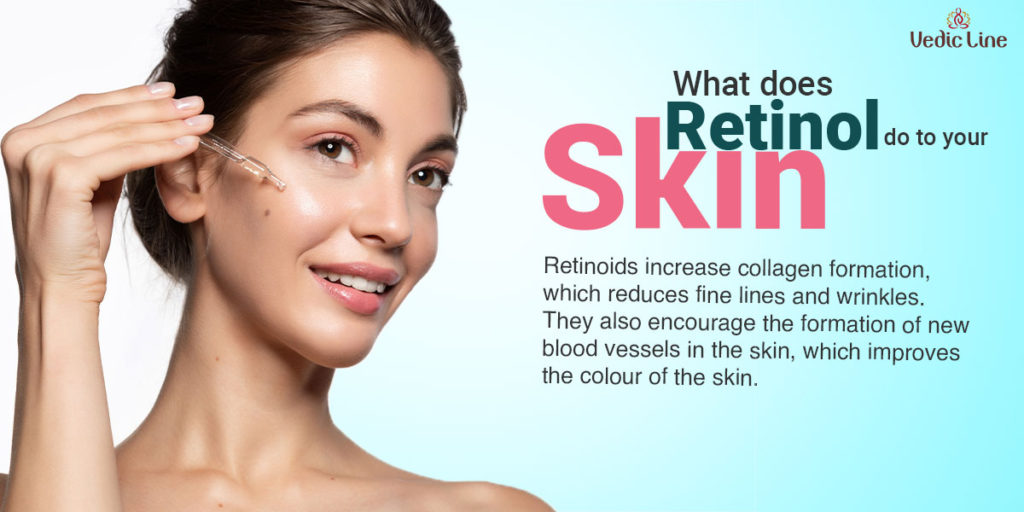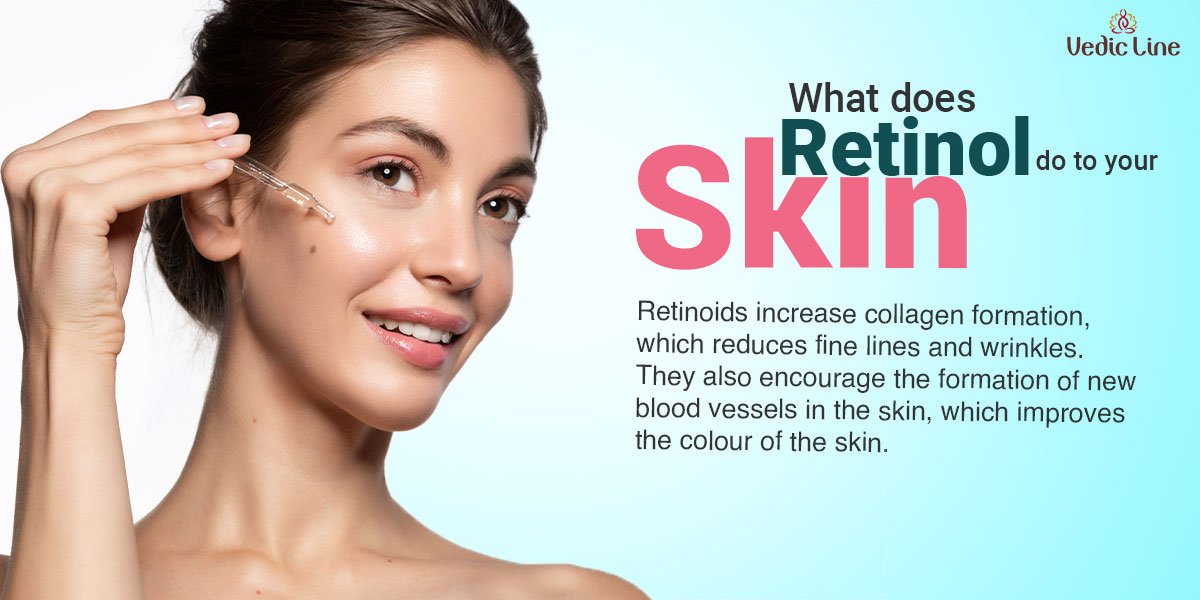 Everyone who has breakout problems knows that there are many different types of acne. Some people have naturally oily skin, large pores and a tendency to breakouts? For them, Retinol for acne can work because it has keratolytic goodness. It is an agent which works in skin cells and improves your skin ph levels which means it sloughs away dead skin layers and allows new skin layers to come through, smoother and softer and healthy. You can not stop your suffering from blackheads and whiteheads, retinoids essentially come to rescue you. It also works on inflamed red bumps and pimples. Retinol exfoliates dead skin deeply into skin and allows other acne topicals to penetrate your skin more effectively.
Side Effects of Using Retinol
Whether you're going for a retinoid or a retinol, start slowly to use for your skincare. Start with every three nights first and then work your way up to nightly use. As your skin cells are adjusting to it, you may start to experience some flaking or dryness not to worry this is normal. Layering the retinol product between two layers of moisturizer can also help reduce retinol burn. You will see its benefits will be seen in about four to six weeks of consistent, nightly use.
Your breakout can be even worse once you start using retinol serum for acne or retinol cream for acne. As your skin cell turnover starts increasing, new clogs move upward and you see different changes on your skin. You will see improvements after the blackheads/whiteheads have been expelled and the retinol for acne has a chance to normalize the turnover of skin cells.
What are some things to keep in mind before using retinol products?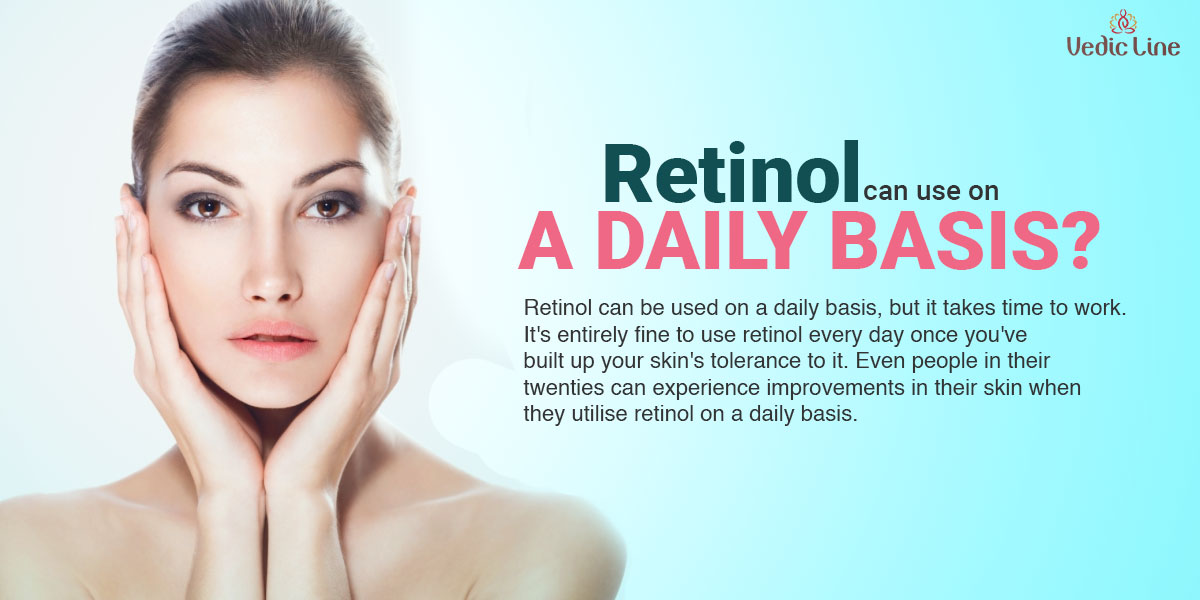 Before applying retinol on the face, it is important to keep the following things in mind. 
Retinol is beneficial for the skin, but if your skin is sensitive, then its use can cause a rash on the face and the skin can also become dry. So, before applying retinol serum for acne on the face, properly moisturize the face well. 
If you have never used retinol cream, then it would be better to use it after consulting an expert, you use it twice a week. Then gradually use it daily. By doing this, if it has any negative effect on the skin, then it can be easily understood and unwanted problems can be avoided.
We all definitely use the cream on our skin before leaving the house so that the skin looks good. But, if you are using retinol cream for acne, then do not use it during day time and do not apply it in the sun's rays. Thus, it would be better to use it at night time.
Sunscreen with SPF 30 should be used when going out during the day by helping in protecting you from the harmful rays of the sun.
People who have any problem with retinol skin or its use increases sensitivity, then do not use it.
Final Thought
Retinol is a type of retinoid which is a group of drugs derived from vitamin A. It is available over the counter in several formulations and is usually found in retinol products.
Retinol for acne can help unclog pores, making it an effective treatment for acne. It can also help reduce the signs of ageing and improve skin texture and tone and give many other benefits to start adding it to your skincare regime.