What could possibly be better than finding a potent beauty product? finding one that meets all of your requirements while being budget-friendly. It's also a comfort to be able to find a few beauty deals that will help you get the most value for your money because you've undoubtedly spent a lot more than you planned throughout the party season "we know we did". As a result, we have brought the skincare and discovered incredible products that deliver excellent results. Also, staying well inside the house. our skincare products under 500 budget. Go crazy; your wallet can take it.
Face scrub for shining skin ensures that dead skin cells that have collected as a result of pollution, sun exposure, etc. are exfoliated and removed. The skin becomes smoother, velvetier, and more appealing after using Vedicline Alpha Cleansing Scrub, which feeds and revitalizes it. It helps to get rid of skin impurities that might block pores and prevents the growth of blackheads and whiteheads.
This face scrub greatly enhances their ability to cleanse thanks to the exquisite extracts of cocoa, caramel, and walnut shell powder, as well as other nourishing nutrients. This walnut facial scrub moisturizes, improves skin elasticity, and brightens the complexion, giving you a face that is even-toned and radiant. It promotes and balances the pH of your skin & avoiding irritants and rashes on it. It is made for all skin types because it contains only natural components. This walnut face scrub is the ideal treatment for skin types that are dry, oily, prone to acne, or combination.
Aloe vera face wash helps to gently cleanse the skin, keep it hydrated, and can help with hyperpigmentation. It also tones the skin, reduces puffiness, and promotes smoother, more even-toned skin. It includes a high concentration of antioxidants and active substances that can help prevent dry and oily skin on the face. The skin is clear and supple following each application.
With the benefits of aloe vera, which soothes and cleanses the skin, and with the inclusion of intensely hydrating natural ingredients. Your skin will feel supple and brilliant. In addition to washing away dirt and pollutants, this aloe vera face wash for oily skin also maintains the skin's natural shine and evens out skin tone, which helps prevent dryness, patchiness, oiliness, and pimples. The aloe vera face wash for pimples should be a part of your daily skincare routine. If you want to maintain a youthful appearance and natural glow on your face a perfect skincare products under 500 for your skincare regime.
It has Anti-inflammatory ingredients including juniper oil and allantoin work to instantly calm, soothe, and refresh skin after waxing in order to suppress irritation and minimize redness. They also provide much-needed soothing and antiseptic relief. You may say goodbye to skin sensitivity with the help of this after-waxing gel skincare products under 500.
Don't you believe your face needs to be exfoliated after a long day? If you do this, take it as a sign to integrate the Blackcurrant Seed Cleansing Milk skincare product under 500 a perfect idea into your everyday activities or habits. Try this unique washing milk from Aroma for oily skin to see how it can help your skin. Wipes makeup and impurities from your skin gently without removing any of its natural oils. It gently cleanses while hydrating and nourishing the top layer of skin.
5. Say bye to those under-eye sagging skin with Bio under-eye gel
Strengthens delicate eye areas and effectively slows the appearance of wrinkles during the day. One of the best skincare products is eye gel for dark circles. It will improve the appearance of your skin, making it glow with the finest eye dark circle removal moisturizer under 500.
6. Make use of the Bio White De-Tan Face Pack for eliminating tan 
Bio White De-Tan Pack ensures to carry out what its name implies. Your skin immediately appears brighter as it removes pollutants and dead skin cells. With the additional benefits of peppermint oil, it gives the face incredible moisture while also cooling the skin to the core. Additionally, you must not overlook the benefits of the added clove extract, which is renowned for its antibacterial properties.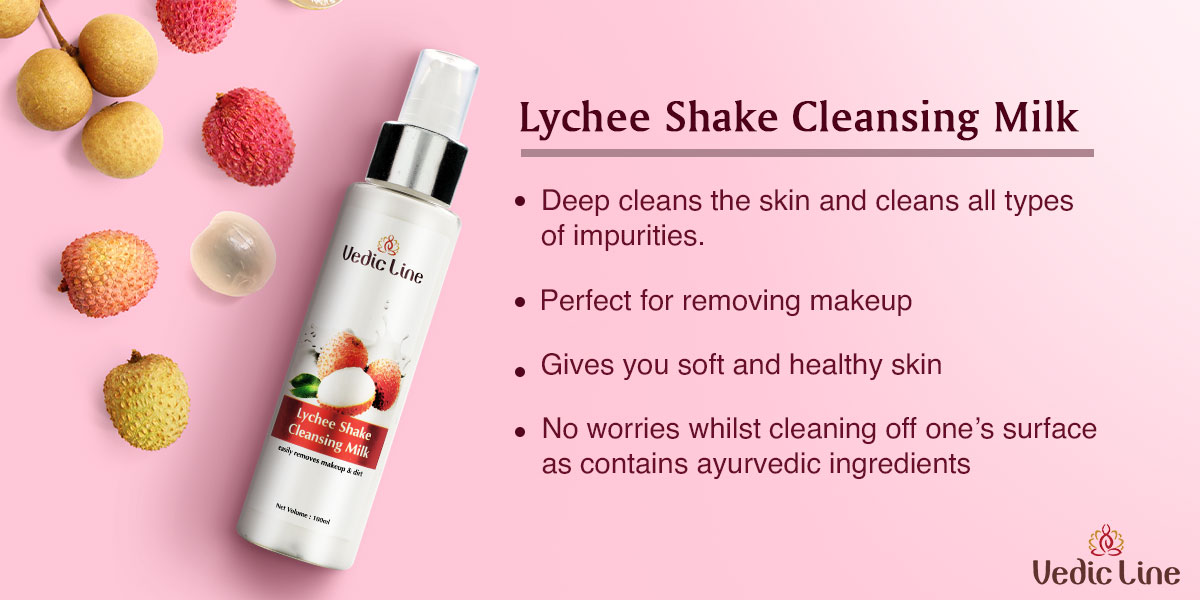 7. Get acne & pigmentation free skin with Neem Brahmi cream 
You can maintain flawless skin and young shine with Vedicline Neem & Brahmi cream. A skincare products under 500  which controls acne and pigmentation. This neem cream helps in skin tightening and toning as well as dry skin relief by promoting collagen synthesis and reducing scars, wrinkles, and dark spots. The advantages of Brahmi, Neem, Basil, and Aloe Vera in this neem cream for the face soothe irritated skin, combat aging symptoms, and easily remove blackheads and whiteheads.
Additionally, it has antioxidants that prevent free radicals, protect skin from the sun's harmful UV rays, improve skin structure, and give skin a supple appearance. Large pores are reduced in size with neem cream for acne. It also acts as an exfoliant to remove dirt and tighten pores. It also reduces melanin production, which evens out skin tone.
Sunproctor SPF 30 gel-based sunscreen Always keep your skin and pores moisturized. It is one of the best skincare products under 500. With UV Water Spray SPF30 Sunscreen, you can guarantee that the skin is adequately moisturized and provide defense against the sun's harmful UV rays. The amount of natural oil in the skin does not surpass because it is a non-oily sunscreen. The SPF 30 sunscreen lotion is a powerful mineral sunscreen since it has the benefits of Aloe Vera and Burnt Zinc.
It spreads quickly and lightly to form an apparent film that protects your skin from pollution and the sun's harmful rays. It is non-oily, non-sticky, and non-patchy. To give your skin additional protection, you can use it on top of your makeup. Furthermore, it keeps the skin nourished and hydrated. Without any smudges, messes, or fuss. Simply use a mist of water as needed.
So all these skincare products under 500 mentioned above are all under your pocket-friendly budget so shop from the website add them to your cart and make a healthy skin routine.